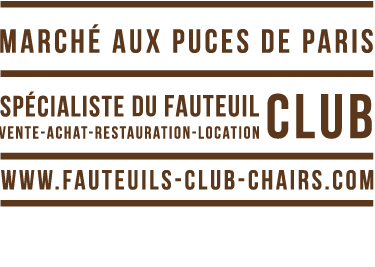 A FLEUR DE PEAU shop proposes period vintage club chairs, as well as new or "antiqued" reissues of fine models from the 1920s to 1950s.
All reissued models may also be adapted as 2 or 3-seater sofas.
Our workshop offers
-       restoration of your own club chairs, or of any seating in leather or fabric.
-       recolouring of your leather suites
Our leather care products and some of our antiques are also available for sale online.
All of these items may be found in the "shop" section.
Come and see us at the shop Saturday and Sunday nonstop 10:30am - 6:00pm, and Monday 11:00am to 5:00pm.